---
what we're excited for!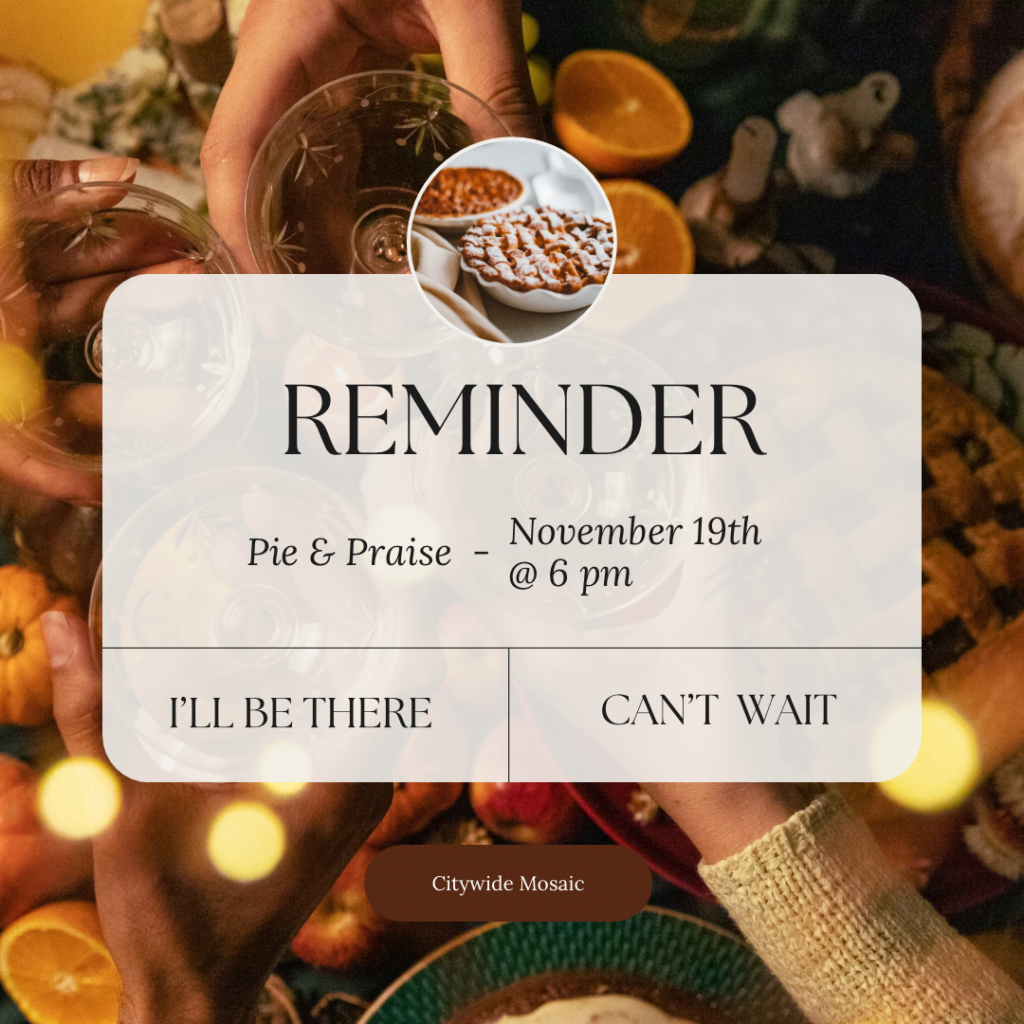 Pie & Praise
Please join us Sunday, November 19th at 6pm for a night of worship and thanks-giving!
Any time we have the opportunity to come together to worship God is the highlight of what we do at CityWide.
Bring a pie (or dessert) and a friend you're thankful for! Join us as we worship and spend the evening in fellowship as we give thanks as a community.
We can't wait to see you there!
---
December 9, 2023

December 10, 2023

December 11, 2023

December 12, 2023

December 13, 2023

December 14, 2023

December 15, 2023

December 16, 2023

December 17, 2023

December 18, 2023

December 20, 2023

December 23, 2023

December 24, 2023

December 26, 2023

December 27, 2023

December 30, 2023

December 31, 2023

January 3, 2024

January 6, 2024

January 7, 2024

January 9, 2024

January 10, 2024

January 13, 2024

January 14, 2024

January 15, 2024

January 17, 2024

January 20, 2024

January 21, 2024

January 22, 2024

January 23, 2024

January 24, 2024

January 27, 2024

January 28, 2024

January 29, 2024

January 31, 2024

February 3, 2024

February 4, 2024

February 5, 2024

February 7, 2024